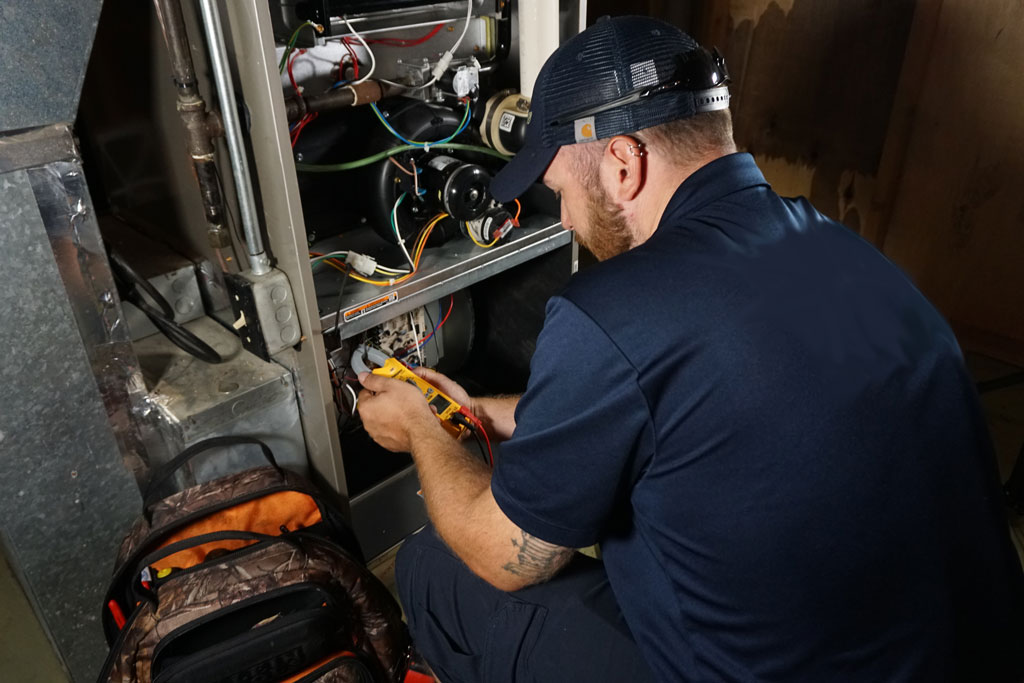 Residential Heating System Repair, Maintenance & Installation Services in Groveport, OH
Are you experiencing furnace problems, or thinking about upgrading your home heating system in the Groveport, OH area? You need a competitively-priced HVAC company you can count on to deliver high-quality services and high-quality products that come guaranteed.
Whatever your home heating system needs might be, Eastland Heating & Cooling is here to help! Whether your furnace is outdated, inefficient, or giving you problems — we are a local, full-service NATE-certified company who can get your heat back in business. Schedule services now!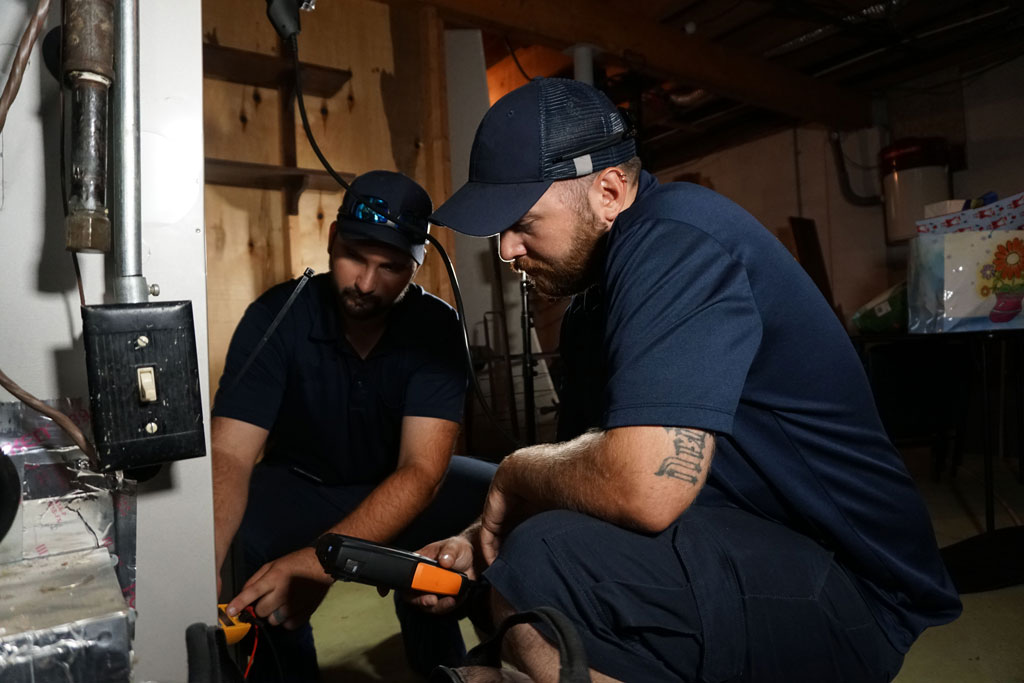 Furnace Repair & Diagnostics
Need heat? Our expert HVAC technicians repair all brands of heating systems, no matter the age. Learn more about our Diagnostic Service Call today.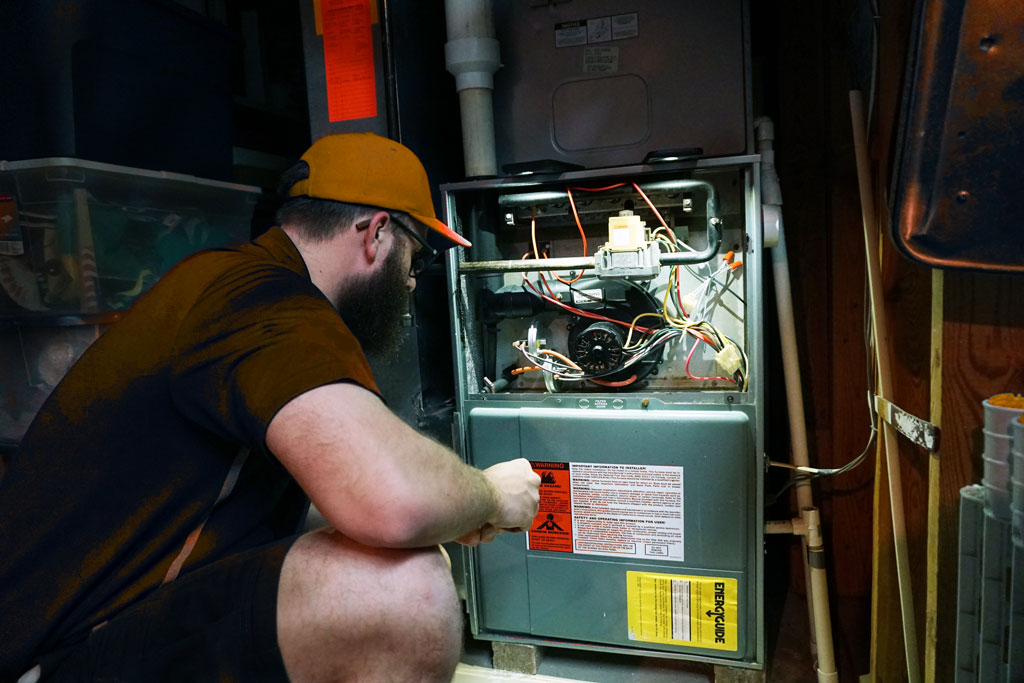 Furnace Tune-Up + Safety Check & Maintenance
Keep your heating system in optimal working order with regular maintenance from a certified service technician.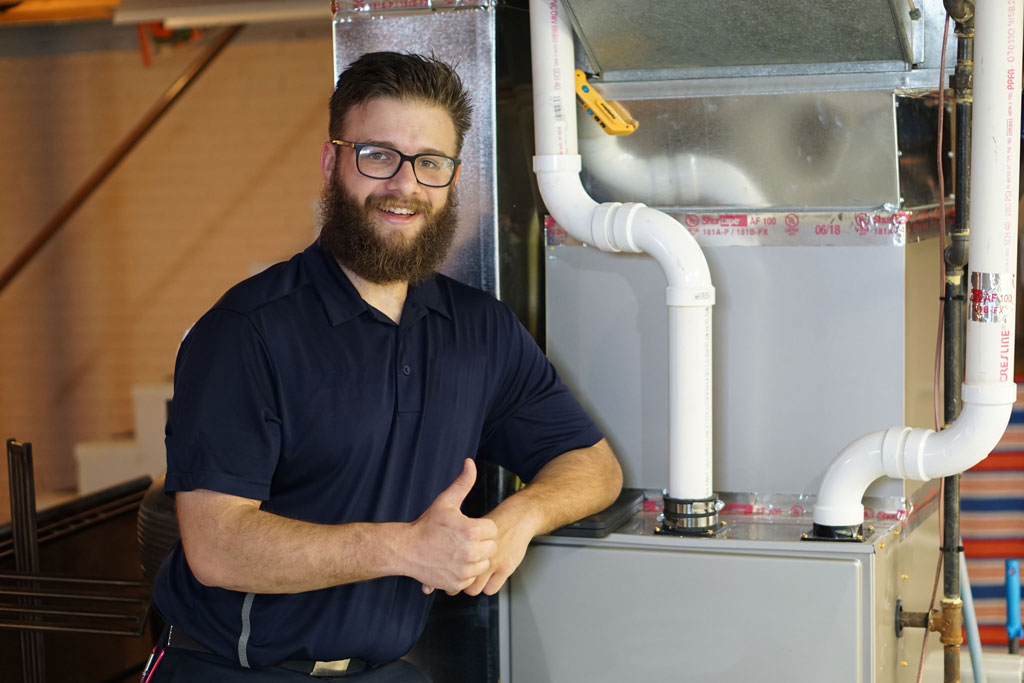 Furnace Installation & Replacement
Upgrade your heating system in Central Ohio! We're an Elite Comfortmaker Dealer. We'll get the job done right.
4 Ways to Get The Most From Your Heating System

Seasonal Maintenance
Having a home heating technician that's experienced and qualified inspect your home comfort system is essential every year. In addition to this safety inspection, they clean all the various parts and perform a Furnace Tune-Up + Safety Check. We troubleshoot your system and all related equipment from top to bottom and perform detailed maintenance to find and identify any minor problems before they evolve into major concerns that are systemic and could cause widespread damage and even outright system failure.

Check For Worn Out Parts
As soon as an HVAC system starts to make odd sounds or act unusual, having it inspected is very much advised. If a part is worn out, your whole system could end up taking the fall. Even though the weather seems mild for fall/winter now, please don't assume it's going to stay that way.

Check Your Filters
Clogged filters are another recurrent problem with home heating systems. Dusty, dirty filters block airflow, building up dander, dust, and pollen. This causes your indoor air quality to drop, and your HVAC system to work harder, using more energy. It also can cause your thermostat to incorrectly read your set temperature. So get into the habit of replacing your air filters once every month or so to keep your system and indoor air quality at its best.

Check How Up-To-Date Your Thermostat Is
Outdated thermostats are less efficient and don't maintain the desired temperatures that are set. Getting a new programmable thermostat will not only increase system efficiency but also reduce energy bills. Programmable thermostats can be used to manage the indoor environment of your home at different times of the day or week. This type of control can have a major impact on the overall energy use of your home.
Focusing on Heating Systems in Central Ohio
When it comes to the level of comfort in your home, your indoor sanctuary away from the hot and cold seasons, you should never have to settle for less. Trying to cut corners or hire someone unqualified to work on your expensive home heating system almost always ends up costing a customer more. The old cliche, you get what you pay for, tends to hold true.
But that doesn't mean you should have to pay too much! Hiring a reasonably-priced reputable company like Eastland Heating & Cooling, a company that's been in the business many years and has a rock-solid reputation as being trustworthy, is something you'll thank yourself for down the road. We are passionate about serving residents in Columbus, Obetz, Groveport, and all of Franklin County and we guarantee customer satisfaction across the board.
As a family-owned furnace and air conditioning company based here in Central Ohio, our team makes it a point on every single job we do to show our customers why it's always a wise move to Choose Eastland Heating & Cooling, whether you need a new A/C installed, a furnace repaired, a full HVAC system replacement or anything else. We offer emergency services and there is always someone answering our phones, 24-hours a day, 365 days a year. No matter what the issue, we are committed to helping hard-working Columbus Ohio homeowners with any sort of home comfort or air quality need!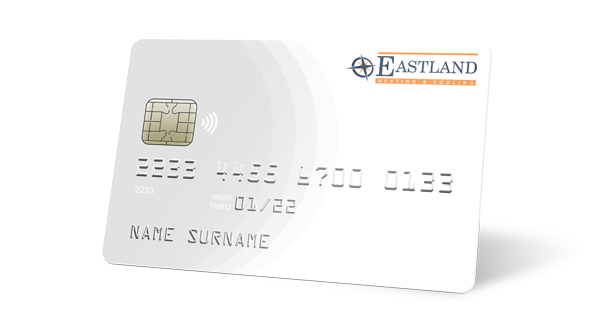 Enjoy HVAC Financing in Columbus, OH
Are you thinking about upgrading or replacing a furnace, heat pump or home cooling system and looking for a way to manage the cost? If you need help paying for expensive HVAC repairs or financing an HVAC replacement job, we can help! We have some amazing HVAC finance offers we have available for our highly valued customers. Eastland Heating & Cooling has partnered with several different financial institutions to help our customers keep their homes comfortable year-round. 

We're Your Local Comfortmaker® Dealer in Central Ohio
When you choose HVAC equipment from a manufacturer like Comfortmaker®, you end up with enhanced dependability and innovation in home comfort. Eastland Heating & Cooling is proud to offer Central Ohio homeowners the latest in engineering and technology from this fine maker of comfort systems. We encourage you to explore our line of Comfortmaker® products. Get a free online estimate on installation today! Call Eastland Heating & Cooling for more information at (614) 861-5203.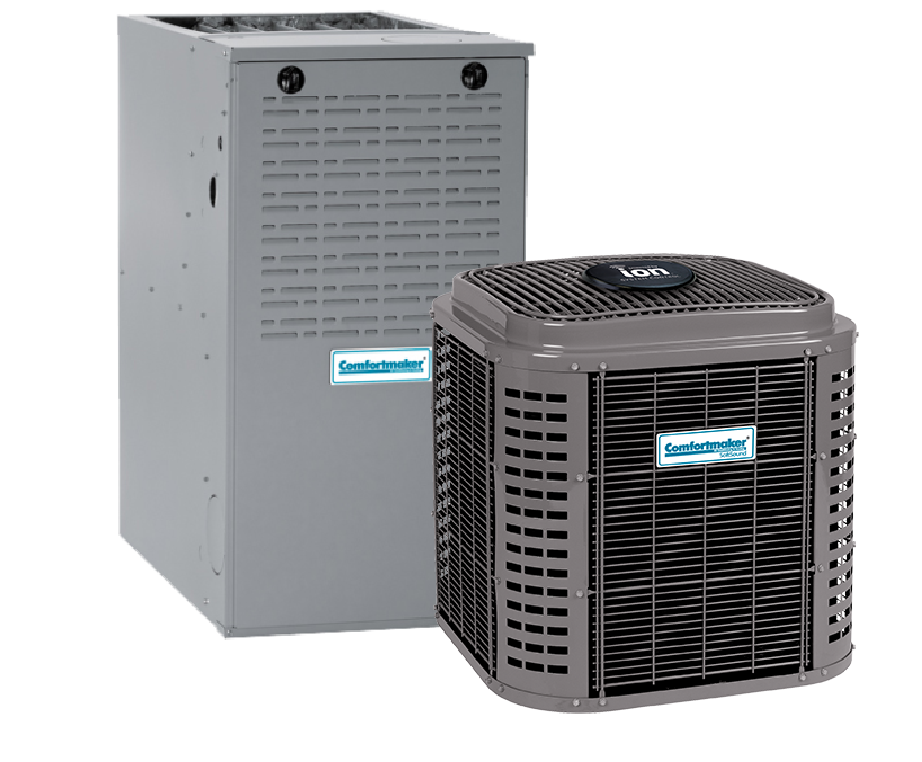 Trust The
Eastland Heating & Cooling

Way

Proud Member of the Five Star Family
Eastland Heating & Cooling is part of Five Star Home Services a large network of HVAC contractors in Ohio.

Customer Satisfaction Guarantee
Our job's not finished until each of our customers are 100% satisfied with our services.

Emergency Availability
We have technicians available 24/7 for emergency repairs each day of the year, including weekends and holidays.