The Trusted Choice For
HVAC in Groveport, Ohio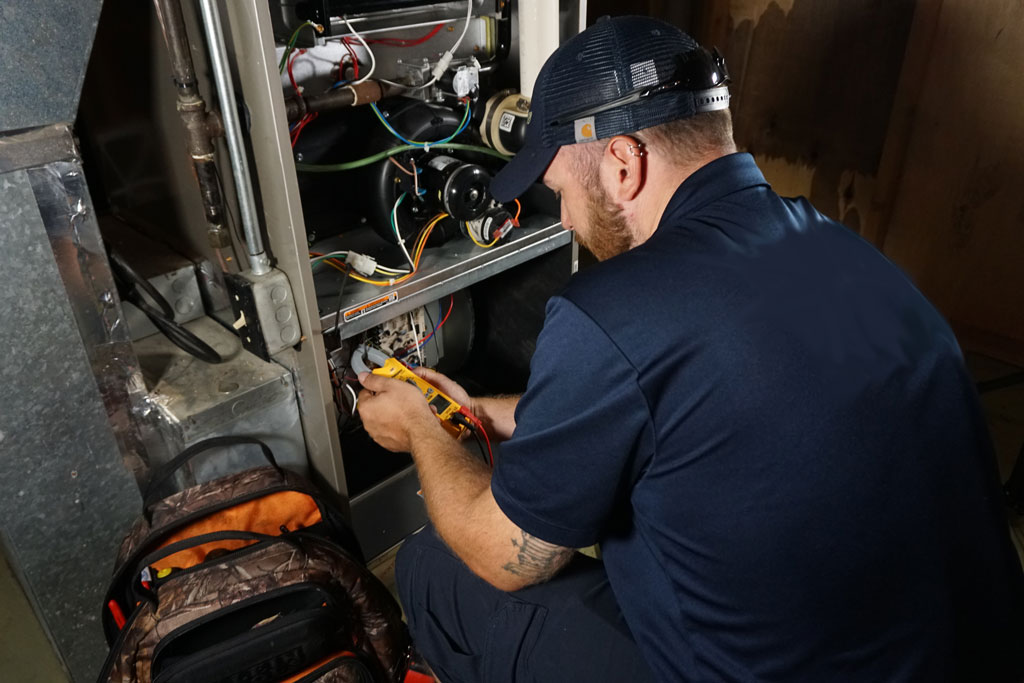 Residential Heating Services
Need heat? We can repair your residential heating system, perform a tune-up and safety check, or install a high-efficiency unit.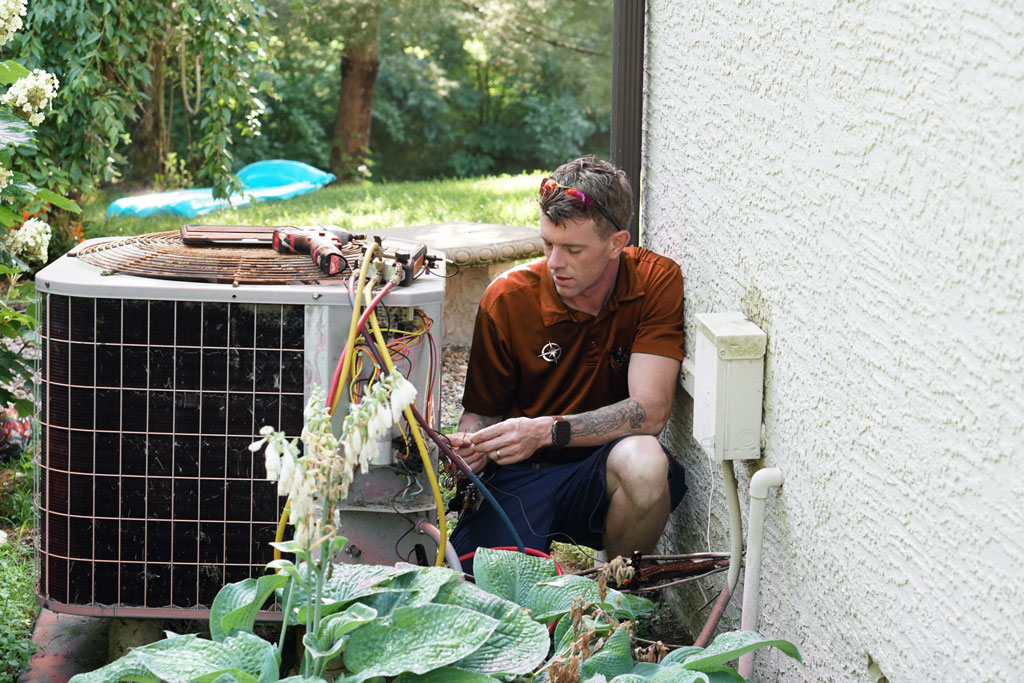 Residential Cooling Services
We can repair your non-functioning or underperforming A/C unit, perform a tune-up, or install a brand new system at a great price.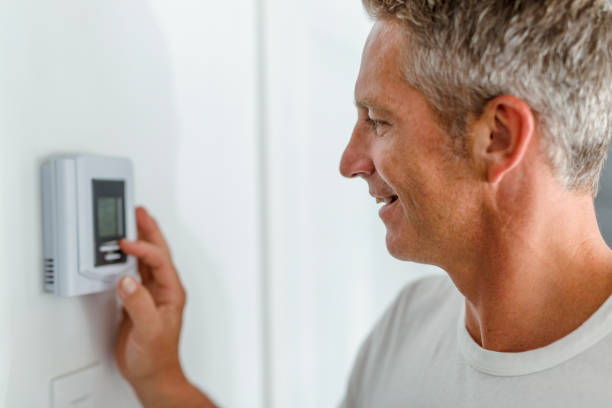 Indoor Air Quality Services
Upgrade your indoor air quality with our line of air quality products and services, such as UV Lights, Wi-Fi thermostats, and more.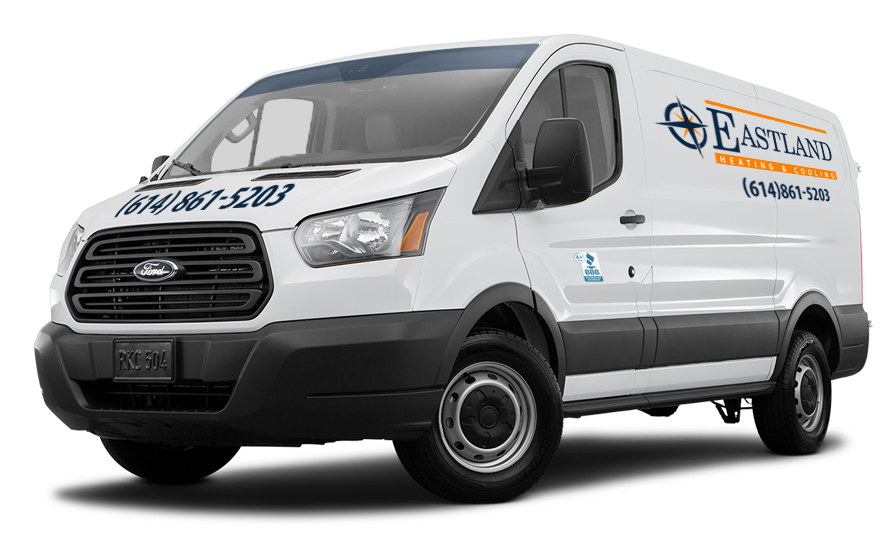 Eastland Heating & Cooling is the Trusted Choice for HVAC Services in Columbus, OH
As your local Comfortmaker® Elite Dealer in Columbus, your friends at Eastland Heating & Cooling offer the knowledge, experience, and training you need to allow your HVAC system to achieve peak performance year-round so you can live in comfort with peace of mind at prices that are friendly and affordable. Best of all, every job we do comes with a customer satisfaction guarantee you can take to the bank. We offer competitive online deals and user-friendly financing options.  Trust the Eastland Heating & Cooling way today!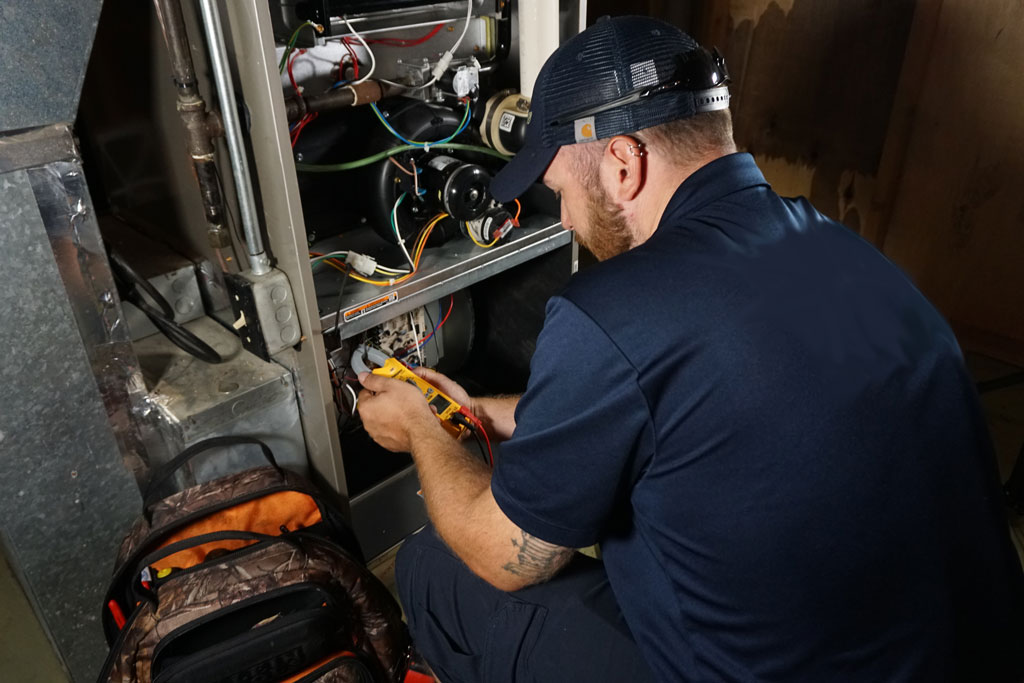 Residential Furnace & Heating System Services in Groveport, OH
Anytime issues arise with a heating system during the cold season, finding a furnace repair company that's local and trustworthy is essential. Just know that you can turn to Eastland Heating & Cooling, a Comfortmaker Elite Dealer with an overall Five Star Rating from our customers! Whether your furnace is outdated, inefficient, or giving you problems — Eastland Heating & Cooling is your local full-service heating company that you can call on anytime, with extended hours customer service hours 365 days a year.
We offer a wide selection of furnaces and high-quality heating services at price rates that are competitive. This includes everything from emergency furnace repairs, furnace installations, furnace replacement, heating system diagnostics, preventative maintenance, tune-ups and safety checks. We serve all of Central Ohio, including Obetz, Groveport and other Franklin County communities.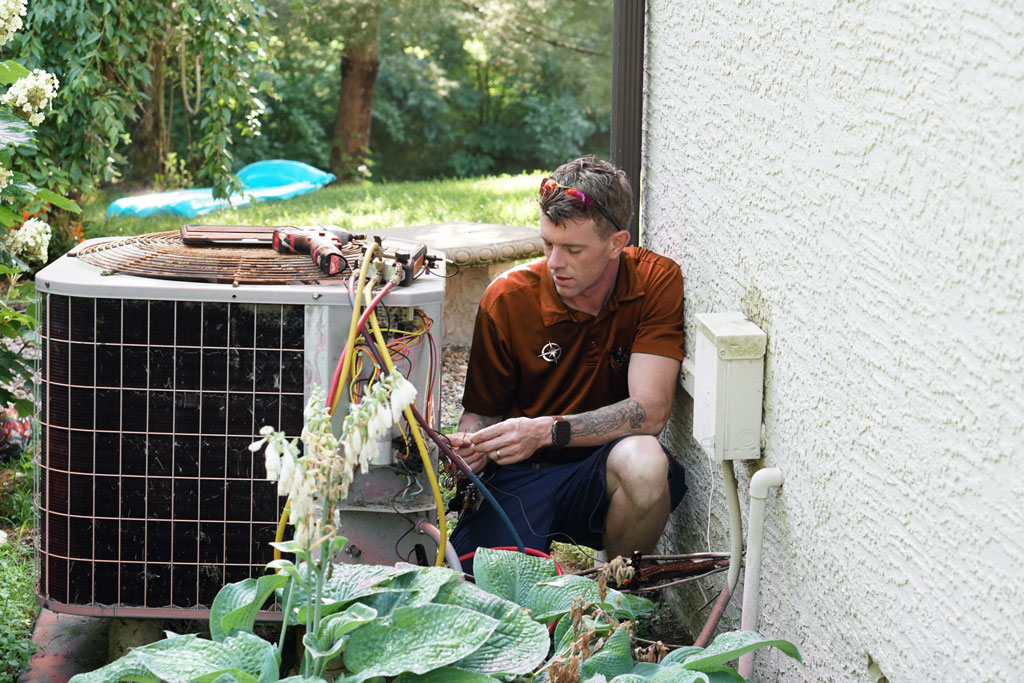 Residential Air Conditioner & Cooling System Services in Groveport, OH
Summertime in Central Ohio is a blast! Until it isn't! If you're having trouble with a residential cooling system or have lost cool air completely, don't delay calling the local air conditioning experts of Eastland Heating & Cooling! We are your one-stop air conditioning shop in Franklin County, serving Columbus, Obetz, Groveport and all of Central Ohio.
Eastland Heating & Cooling offers a wide range of air conditioning services, from emergency A/C repair, A/C installation and replacement, A/C maintenance, and A/C diagnostics, maintenance and tune-ups. If your air conditioner is non-functioning or running inefficiently or causing other problems, we can run expert A/C diagnostics on your system with no strings attached. If you need an A/C replacement, keep in mind we always offer free estimates for new home cooling systems.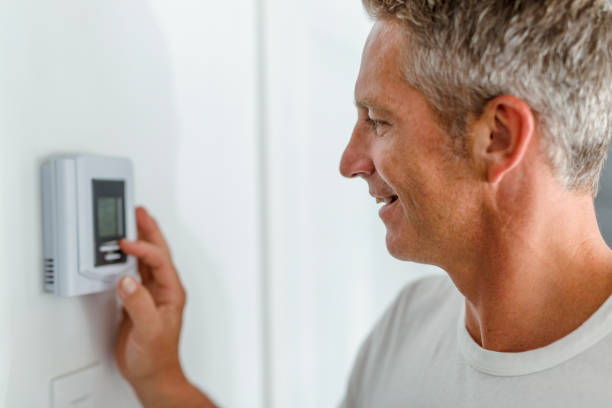 Residential Indoor Air Quality Products & Services in Central Ohio
Home comfort equipment and residential air quality are synonymous. And while most homeowners are on board with making comfort a priority here in Central Ohio, a lot of homeowners tend to overlook the importance of Indoor Air Quality. Nevertheless, with most Ohioans spending most of their time indoors and most homes having air quality issues worse than what you'd find in a city, Indoor Air Quality has been shown to be a major health concern.
Because we believe your air quality is important, your experts at Eastland Heating & Cooling offer you products and services to help you live in the healthiest breathing environment for all. We offer air quality testing, humidity control systems, air purification devices, air filtration products, and more to help you improve your home's air quality and keep it healthy.

We're Your Local Comfortmaker® Dealer in Central Ohio
When you choose HVAC equipment from a manufacturer like Comfortmaker®, you end up with enhanced dependability and innovation in home comfort. Eastland Heating & Cooling is proud to offer Central Ohio homeowners the latest in engineering and technology from this fine maker of comfort systems. We encourage you to explore our line of Comfortmaker® products. Get a free online estimate on installation today! Call Eastland Heating & Cooling for more information at (614) 861-5203.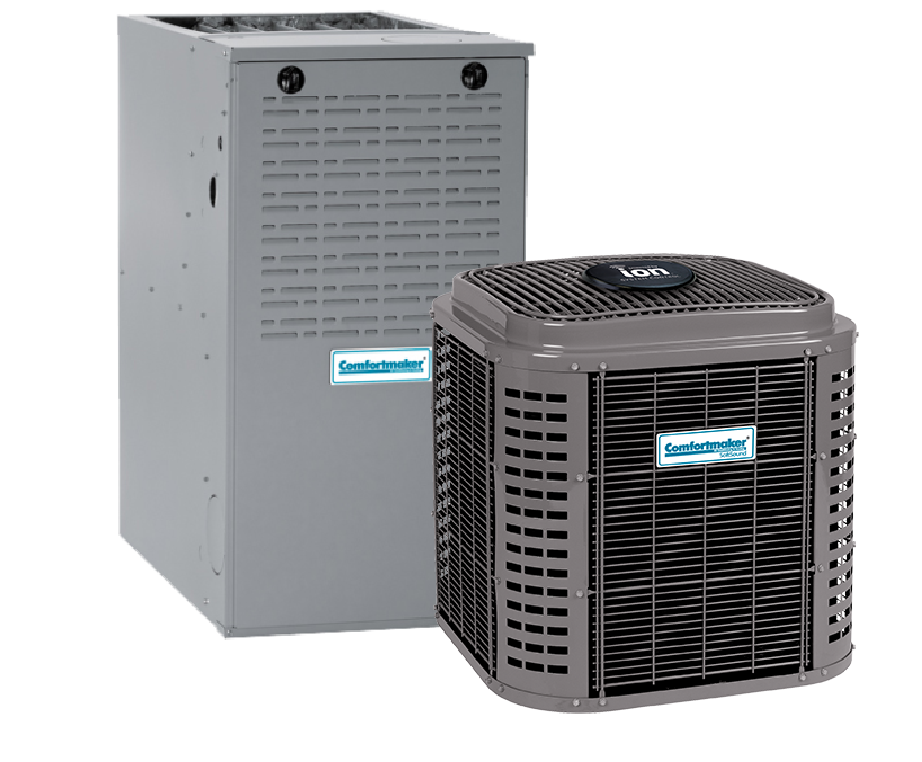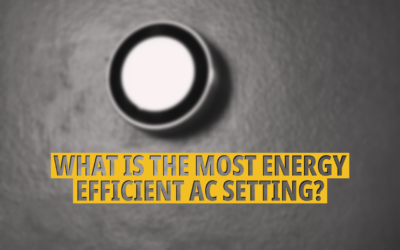 Summer has arrived, and so has the heat! This means it's your AC's time to shine! It also means...
read more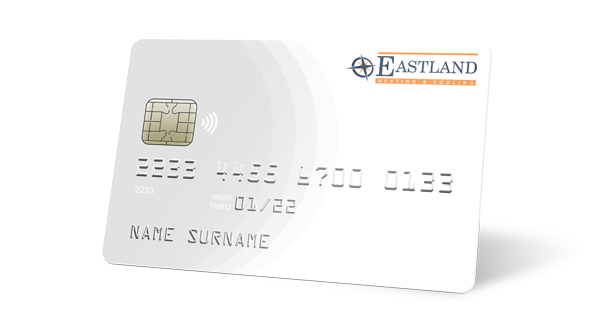 Enjoy HVAC Financing in Columbus, OH
Are you thinking about upgrading or replacing a furnace, heat pump or home cooling system and looking for a way to manage the cost? If you need help paying for expensive HVAC repairs or financing an HVAC replacement job, we can help! We have some amazing HVAC finance offers we have available for our highly valued customers. Eastland Heating & Cooling has partnered with several different financial institutions to help our customers keep their homes comfortable year-round. 
Eastland Heating & Cooling Customer Reviews
Logan Liuzzo
May 31, 2019.
AMAZING!! Be sure to call these people next time you need something done!!
Jordan Liuzzo
May 31, 2019.
Great service from great people! Lord-Willing I'll use them in the future!
James Landon
October 31, 2018.
James was my technician and was hands down the best experience of customer service I've had ! Very knowledgeable and presentable and helped me understand my furnace and air conditioning functions!!! Would definitely work for this company !
Jason Sawdey
October 23, 2018.
Called at 1245 and had my heat running again by 230 - this is why my wife and I continue to use them. The technicians are always knowledgeable and courteous, and they explain everything they are doing. Noah and Ben were great to work with today and were very quick and efficient.
Marisa Felan
October 2, 2018.
Ladies who answered were so sweet. Quick to come for a service call. Fair prices. Quick to get ac unit replaced. Scott and James were nice, even my dog liked them (more importantly, they weren't bothered by her).
Sam Roth
January 8, 2018.
Our technician James Landon called about 15 minutes out was right on time. Very professional explained everything to us what he would do and took very good care of us. We have recommend Pickerington Heating & Cooling to everyone.
Susie Thomas
December 26, 2017.
Our furnace quit working Christmas night. I have a service agreement with Pickerington Heating and Cooling so I called and left a message. I received a call back in less than 5 minutes. Technicians James and Jake arrived Tuesday morning and diagnosed the problem. James ordered the part, picked it up at 2:30, was back at my house before 3 and shortly after that we had heat again. James and Jake were professional and courteous and did an outstanding job getting us back up and running. Great service!!!!!
Rommel Davis
December 22, 2017.
My technician James was very professional and meticulous. Having an older furnace, he walked me through its current state and my future options for replacement. He wasn't trying to make a sell, he was honest, and made sure I was well informed. I highly recommend PH&C.
Caleb Burns
December 18, 2017.
Couldn't ask for anything better, after calling the company my furnace was up and running before 6 hours had passed, tech was very informative and did not leave me clueless, would recommend.
Sherm Stevens
July 13, 2017.
These guys do great work. They show up on time, charge reasonable rates, and are super nice! Highly recommended.
Trust The
Eastland Heating & Cooling

Way


Customer Satisfaction Guarantee
Our job's not finished until each of our customers are 100% satisfied with our services.

Emergency Availability
We have technicians available 24/7 for emergency repairs each day of the year, including weekends and holidays.