We're Proud to Service Worthington, OH!
Eastland Heating & Cooling is proud to serve the hardworking homeowners of Worthington, OH, and surrounding areas, with a superior level of customer service that makes HVAC seem like a breeze. It is our mission to provide you with a Five Star Experience each and every time. We offer Worthington, OH, residents premium Heating, Cooling, and Indoor Air Quality products and services for homeowners on all types of budgets. This means we have the prices you want, the service you need, and the comfort you deserve. We're a Comfortmaker Elite Dealer in the Columbus market! Get a free online estimate on Comfortmaker products today!
We offer 24-hour local emergency HVAC repair services 365 days a year, including holidays and weekends. Need a tune-up? We offer A/C, furnace and heat pump maintenance to make sure you're ready for the upcoming season. We service all brands of HVAC equipment in Worthington, OH, such as Amana, Goodman, and more! With our stress-free and quick scheduling options, we are here to help you. Experience the Five Star Difference with Eastland Heating & Cooling!
Getting to Know Worthington, OH
A northern suburb of Columbus, Worthington has a population of just under 15,000. The city is named in honor of Thomas Worthington, a senator from Ohio who later became governor. He is said to have helped the town's founders in finding the land.,The story of how it came to be is one that goes back before this area had roads when people traveled on horseback and on boats.
Worthington is one of the midwest's first planned communities, which is New England in origins. It was settled in 1803, the same year Ohio became a state, by a group of families from Connecticut, Mass., under the leadership of pioneer businessman James Kilbourne. In 1802, Kilbourne gathered a group of investors and established the Scioto Company, and headed west to explore and locate land suitable to start the new community. With assistance from Mr. Worthington, Kilbourne bought the 16,000 acres of land that would form Worthington on behalf of the Scioto Company at a rate of $1.25 per acre. After he returned to New England, Kilbourne planned the layout for the village. He laid out the town as a New England-style village with a total of 164 lots around a central public square.
In September 1803, the same year Ohio became a state, 11 families left their Connecticut homes and traveled by wagon train to their new home in Ohio. It took six weeks for the families to travel the 600 miles to their new homes, arriving in October of 1803.
On Feb. 20, 1808, the Ohio legislature incorporated the Worthington Academy and a brick building was constructed facing the northeast side of the public square. The school's bell now decorates Kilbourne Middle School. Later that year James Kilbourne constructed a commercial building for a newspaper. That building still stands as the oldest in the town.
Tourists and visitors in Worthington are encouraged to check out the Orange Johnson House Museum, the Worthington Historical Society, the McConnell Arts Center, the Ohio Railway Museum, McCord Park, Rush Run Parks, Antrim Park, Olentangy Park, York Golf Club, and Perry Park 
Eastland Heating & Cooling is Your Local HVAC Specialist in Worthington, OH
At Eastland Heating & Cooling, we send out our technicians fully equipped with all sorts of up-to-date HVAC equipment. We carry a wide selection of furnace filters, HEPA filters, A/C filters, coils, refrigerants, and more. We keep up with the latest modern technology in thermostats, including smart thermostats and programmable thermostats, which are growing in popularity as upgrades because they pay for themselves quickly. We can repair AC fans and A/C compressors, as well as recharge refrigerant levels, which should only be done by a professional. We also service gas furnaces, electric furnaces, heat pumps and every other type of heating system. We also have a vast selection of Indoor Air Quality products, such as Whole-Home Humidifiers, Air Purifiers, and more.
So, if you're a Worthington, OH area homeowner asking yourself "why is my A/C not blowing cold air?" or "why is my furnace not blowing?" or "why is my house so humid?" or any other question related to an HVAC system, we have the answers and we would be happy to come out and help you out. If you reside in the Central Ohio region and need help with home comfort or air quality, we would be more than happy to provide you with any of our premium, residential HVAC services at an affordable price. Need emergency Heating or Cooling services? Is your furnace not warming your home? Give us a call at (614) 861-5203. Or, you can schedule an appointment online now by clicking here! Trust Eastland Heating & Cooling to provide you with a Five Star Experience today!
Local Reviews
for Worthington, OH
Five Star Heating & Cooling Group
Rated
5.0
out of 5 stars based on
4
customer reviews
Powered by Nearby Now
---
Wonderful, professional service.
Suzanne

-

Worthington

,

OH

43085



Review of
Five Star Heating & Cooling Group
---
Good Job
David

-

Worthington

,

OH

43085



Review of
Five Star Heating & Cooling Group
---
Much Better
Dennis

-

Worthington

,

OH

43085



Review of
Five Star Heating & Cooling Group
Pickerington Heating and Cooling returned for a furnace tune up. They called ahead, arrived on-time and performed the tune up as promised. A capacitor needed to be replaced.
---
Thorough personal service.
CG

-

Worthington

,

OH

43085



Review of
Five Star Heating & Cooling Group
---
Hunter P.
179332
Near

Pinecliff Pl,

Worthington

,

OH

43085
Chad M.
177917
Near

Longfellow Ave,

Worthington

,

OH

43085
Brody W.
172042
Near

Olentangy Blvd,

Worthington

,

OH

43085
Scott P.
171125
Near

Serenity Ln,

Worthington

,

OH

43085
Scott P.
System had froze over. Client had it shut off and it had thawed. I Turned system on at t stat. Found system was extremely low on r22. Explained leak check and cost of refrigerant. Recommended replacing full system because of age and cost to get system running properly. Quoted full and half system.
Near

Morning St,

Worthington

,

OH

43085
Noah B.
Performed a diagnostic service call for ( our ) AC unit. Filter dirty. Found capacitor bad, replaced. Found unit low, re-charged. System has a leak, need to return for leak search and warranty repair.
Near

S Selby Blvd,

Worthington

,

OH

43085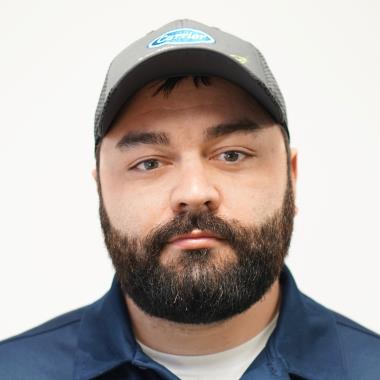 Mark P.
Upon arrival I gave the customer an Estimate on Full System.
Near

Annagladys Dr,

Worthington

,

OH

43085