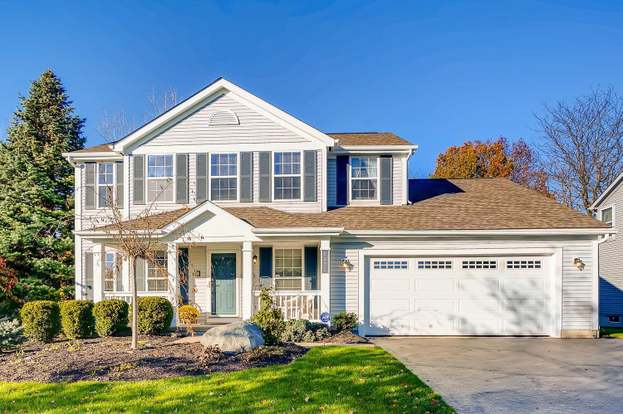 We're Proud to Service Reynoldsburg, OH!
Eastland Heating & Cooling is proud to serve the hardworking homeowners of Reynoldsburg, OH, and surrounding areas, with a superior level of customer service that makes HVAC seem like a breeze. It is our mission to provide you with a Five Star Experience each and every time. We offer Reynoldsburg, OH, residents premium Heating, Cooling, and Indoor Air Quality products and services for homeowners on all types of budgets. This means we have the prices you want, the service you need, and the comfort you deserve. We're a Comfortmaker Elite Dealer in the Columbus market! Get a free online estimate on Comfortmaker products today!
We offer 24-hour local emergency HVAC repair services 365 days a year, including holidays and weekends. Need a tune-up? We offer A/C, furnace and heat pump maintenance to make sure you're ready for the upcoming season. We service all brands of HVAC equipment in Reynoldsburg, OH, such as Amana, Goodman, and more! With our stress-free and quick scheduling options, we are here to help you. Experience the Five Star Difference with Eastland Heating & Cooling!
Getting to Know Reynoldsburg, OH
City officials here claim the town to be the "birthplace" of the "commercial tomato." Reynoldsburg is located in Licking, Franklin and Fairfield counties, with a population of 38,327. Reynoldsburg is a suburb of Columbus. Originally, it was called Frenchtown, earning its name after John French. Reynoldsburg was laid out in 1831 and in 1833 a post office was established there. By 1893, the name was officially changed to what it is today in honor of John C. Reynolds, an early storekeeper, and founder. 
With a total area of 11.24 square miles, Blacklick Creek flows through Reynoldsburg.
The city has a total of six elementary schools, four junior high (or middle) schools and two high schools. The City's Parks and Recreation Department manages a total of 275 acres of land with a total of nine major parks. Of these parks, the first Franklin County Metro Park was established in Reynoldsburg in 1948. In addition to golf, visitors enjoy a variety of hiking trails in the oldest Beech-maple forests in Central Ohio. They have a hill that's popular among kids for winter sledding, a nature center and a State Nature Preserve nestled within the Blacklick Woods.
Among places to work, L Brands is the largest employer in Reynoldsburg. Additionally, the city is also the home of the offices of the Ohio Department of Agriculture, the Ohio Fire Academy and the State Fire Marshal. Reynoldsburg is considered by many to be the "Birthplace of the Tomato," because the first commercial type of tomato was engineered in the city during the 19th century. Every year, the city has hosted the Tomato Festival in August since it began in 1965. Additional places to visit in Reynoldsburg include the John F. Kennedy Park, Pine Quarry Park, Huber Park, Civic Park, the Blacklick Woods Nature Center, and Swensons Drive-In.
Eastland Heating & Cooling is Your Local HVAC Specialist in Reynoldsburg, OH
At Eastland Heating & Cooling, we send out our technicians fully equipped with all sorts of up-to-date HVAC equipment. We carry a wide selection of furnace filters, HEPA filters, A/C filters, coils, refrigerants, and more. We keep up with the latest modern technology in thermostats, including smart thermostats and programmable thermostats, which are growing in popularity as upgrades because they pay for themselves quickly. We can repair AC fans and A/C compressors, as well as recharge refrigerant levels, which should only be done by a professional. We also service gas furnaces, electric furnaces, heat pumps and every other type of heating system. We also have a vast selection of Indoor Air Quality products, such as Whole-Home Humidifiers, iWave-R Air Purifiers, and more.
So, if you're a Reynoldsburg, OH area homeowner asking yourself "why is my A/C not blowing cold air?" or "why is my furnace not blowing?" or "why is my house so humid?" or any other question related to an HVAC system, we have the answers and we would be happy to come out and help you out. If you reside in the Central Ohio region and need help with home comfort or air quality, we would be more than happy to provide you with any of our premium, residential HVAC services at an affordable price. Need emergency Heating or Cooling services? Is your furnace not warming your home? Give us a call at (614) 861-5203. Or, you can schedule an appointment online now by clicking here! Trust Eastland Heating & Cooling to provide you with a Five Star Experience today!
Local Reviews
for Reynoldsburg, OH
Five Star Heating & Cooling Group
Rated
4.9
out of 5 stars based on
201
customer reviews
Powered by Nearby Now
---
great service
Natasha

-

Reynoldsburg

,

OH



Review of Five Star Heating & Cooling Group
The best company and service techicians
---
Excellent Service
Larry

-

Reynoldsburg

,

OH



Review of Five Star Heating & Cooling Group
Install technicians were on-time, professional and did a great job putting in a new AC unit. Also, I am amazed how well my place looked when they were finished. I highly recommend Five Star for their excellent and professional service.
---
Solid Company
Annette

-

Reynoldsburg

,

OH



Review of Five Star Heating & Cooling Group
This company always does an excellent job. Two minor issues with the AC check during the first week in June: 1. It took nearly two months from the time I called to get on the schedule in early June 2. Apparently the humidifier attached to the unit was not serviced; it was still operating in the winter mode when I checked after the service guy left. Things happen and I will still continue to use this company with confidence.
---
great service,checked everything out and took his time to explain everything, Thats Big
Rocky

-

Reynoldsburg

,

OH



Review of Five Star Heating & Cooling Group
---
Very satisfied
Craig

-

Reynoldsburg

,

OH



Review of Five Star Heating & Cooling Group
I would request Jake for all my properties in the future. Thanks
---
Good Service technician capable
Richard

-

Reynoldsburg

,

OH



Review of Five Star Heating & Cooling Group
Technician did good job
---
Excellent service
Kay

-

Reynoldsburg

,

OH



Review of Five Star Heating & Cooling Group
Pickerington Heating & Cooling had someone available to come the same evening I called, however the problem wasn't that serious so I scheduled for the next day. The technician (Beron) was available earlier than scheduled and called to see if an earlier time would work. I wasn't home so he suggested I call as soon as I was available, which I did and he arrived within 10 minutes and reset my thermostat for me. Beron is efficient, polite and seems to enjoy his job. I appreciate the continued good service from a Pickerington Heating & Cooling.
---
Great service, friendly, thorough
Diana

-

Reynoldsburg

,

OH



Review of Five Star Heating & Cooling Group
---
Great Service
Stacy

-

Reynoldsburg

,

OH



Review of Five Star Heating & Cooling Group
Very helpful, polite
---
Quick and professional
Don

-

Reynoldsburg

,

OH



Review of Five Star Heating & Cooling Group
---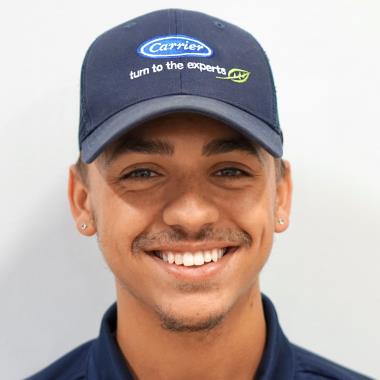 Aaron B.
147851
Near
Wagontrail Dr,

Reynoldsburg

,

OH

43068
Brandon M.
I performed a diagnostic on a Goodman gas furnace. Upon arrival customer stated furnace was not heating their home. Checked furnace, furnace had power. Control board was on, found no call from the thermostat for heat. Thermostat was operating but not sending 24 V call for heat. Found T-switch open and not closing for the condensate drain from evap coil. Being that it was open, thermostat was not getting power from control board and not sending a heat call. Replaced t-switch, system running and operating normally upon my departure.
Near
Carriage Ln,

Reynoldsburg

,

OH

43068
Brandon M.
I completed a diagnostic on a Bryant gas furnace. I found the blower motor kicked on the parts per million and would go from 50 ppm up over 700 ppm and climbing before I pulled my analyzer. I condemned the heat exchanger due to it being cracked. I went over the options and findings with the customer.
Near
Windrift Pl,

Reynoldsburg

,

OH

43068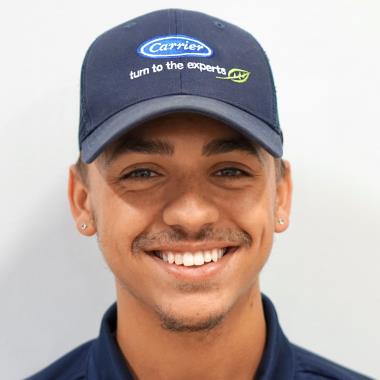 Aaron B.
I completed a heating tune up on a Bryant gas furnace. I visually inspected the unit and checked voltages, amps and pressures. I found both the ignitor and inducer capacitor readings were low and beginning to fail. I explained this to the customer and sent them an estimate for both repairs and replacement. The system is properly heating at this time.
Near
Sandrock Ave,

Reynoldsburg

,

OH

43068
Brian N.
I installed a Five Star 96% 60,000 BTU Gas Furnace 3.5T 17" and a Five Star 13 SEER 2.5 Ton Air Conditioner. I cycled and monitored the systems and they are operating properly at this time.
Near
Ormiston Cir,

Reynoldsburg

,

OH

43068