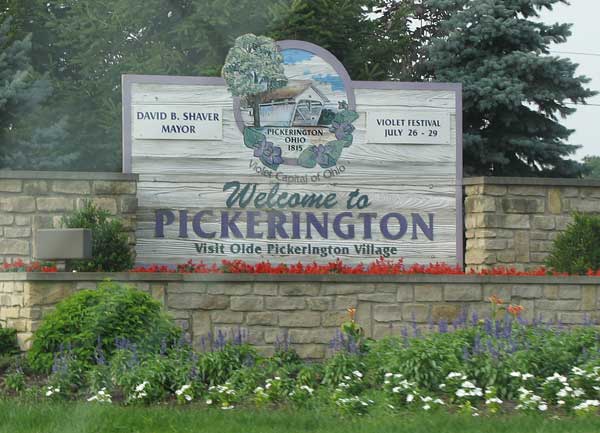 We're Proud to Service Pickerington, OH!
Eastland Heating & Cooling is proud to serve the hardworking homeowners of Pickerington, OH, and surrounding areas, with a superior level of customer service that makes HVAC seem like a breeze. It is our mission to provide you with a Five Star Experience each and every time. We offer Pickerington, OH, residents premium Heating, Cooling, and Indoor Air Quality products and services for homeowners on all types of budgets. This means we have the prices you want, the service you need, and the comfort you deserve. We're a Comfortmaker Elite Dealer in the Columbus market! Get a free online estimate on Comfortmaker products today!
We offer 24-hour local emergency HVAC repair services 365 days a year, including holidays and weekends. Need a tune-up? We offer A/C, furnace and heat pump maintenance to make sure you're ready for the upcoming season. We service all brands of HVAC equipment in Pickerington, OH, such as Amana, Goodman, and more! With our stress-free and quick scheduling options, we are here to help you. Experience the Five Star Difference with Eastland Heating & Cooling!
Getting to Know Pickerington, OH
Located east of Columbus, Pickerington is situated in both Franklin and Fairfield counties in the central region of Ohio. Originally, the town was founded in 1815 as Jacksonville, named after President Andrew Jackson. It had that name until 1827 when the citizens at the time petitioned the Ohio State Legislature to change its name to Pickerington in honor of the town's founder, Abraham Pickering. A suburb of Columbus, Pickerington had an estimated population of 22,158 in 2019.
With the land annexation, immigration and rapid development of the Columbus area continuing as it has, the city of Pickerington (like a lot of Columbus' suburbs) has followed suit in similar fashion. Located off of Interstate 70, Pickerington also serves as home to the Motorcycle Hall of Fame. In 1991, the Ohio Secretary of State certified Pickerington as a city. And in 1996, it was designated as the "Violet Capital of Ohio" by the Ohio Legislature. Second only to Lancaster, Pickerington is one of the largest cities in Fairfield County. It is located just east of Columbus.
Among the many beautiful things about the city, it features a historic downtown shopping area. Meanwhile, Violet Township is home to rolling hills, forests, fields and log cabin homes.
According to census information, Pickerington has a total land area of 11.1 square miles.
Of the various parks in Pickerington, visitors should check out Preston Trails Park, Sycamore Creek Park, Pickerington Ponds Metro Park, Victory Park and Simsbury Disc Golf Course.
Eastland Heating & Cooling is Your Local HVAC Specialist in Pickerington, OH
At Eastland Heating & Cooling, we send out our technicians fully equipped with all sorts of up-to-date HVAC equipment. We carry a wide selection of furnace filters, HEPA filters, A/C filters, coils, refrigerants, and more. We keep up with the latest modern technology in thermostats, including smart thermostats and programmable thermostats, which are growing in popularity as upgrades because they pay for themselves quickly. We can repair AC fans and A/C compressors, as well as recharge refrigerant levels, which should only be done by a professional. We also service gas furnaces, electric furnaces, heat pumps and every other type of heating system. We also have a vast selection of Indoor Air Quality products, such as Whole-Home Humidifiers, Air Purifiers, and more.
So, if you're a Pickerington, OH area homeowner asking yourself "why is my A/C not blowing cold air?" or "why is my furnace not blowing?" or "why is my house so humid?" or any other question related to an HVAC system, we have the answers and we would be happy to come out and help you out. If you reside in the Central Ohio region and need help with home comfort or air quality, we would be more than happy to provide you with any of our premium, residential HVAC services at an affordable price. Need emergency Heating or Cooling services? Is your furnace not warming your home? Give us a call at (614) 861-5203. Or, you can schedule an appointment online now by clicking here! Trust Eastland Heating & Cooling to provide you with a Five Star Experience today!