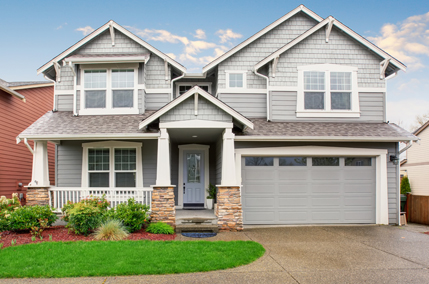 We're Proud to Service Gahanna, OH!
Eastland Heating & Cooling is proud to serve the hardworking homeowners of Gahanna, OH, and surrounding areas, with a superior level of customer service that makes HVAC seem like a breeze. It is our mission to provide you with a Five Star Experience each and every time. We offer Gahanna, OH, residents premium Heating, Cooling, and Indoor Air Quality products and services for homeowners on all types of budgets. This means we have the prices you want, the service you need, and the comfort you deserve. We're a Comfortmaker Elite Dealer in the Columbus market! Get a free online estimate on Comfortmaker products today!
We offer 24-hour local emergency HVAC repair services 365 days a year, including holidays and weekends. Need a tune-up? We offer A/C, furnace and heat pump maintenance to make sure you're ready for the upcoming season. We service all brands of HVAC equipment in Gahanna, OH, such as Amana, Goodman, and more! With our stress-free and quick scheduling options, we are here to help you. Experience the Five Star Difference with Eastland Heating & Cooling!
Getting to Know Gahanna, OH
Located along Big Walnut Creek, Gahanna was settled in 1849 by John Clark of Ross County. Originally, it came from 800 acres of land the settler's father, Joseph Clark, got from then Ohio Governor Worthington in 1814. Nevertheless, Clark gave the property the name "Gahanna Plantation." 
The actual name "Gahanna," originally came from the American Indian word for "three creeks joining into one," which is the old name of the Big Walnut Creek. Still to this day, this is why Gahanna's Official Seal refers back to this confluence of the three creeks. It's also part of the reason the seal has the inscription "Three In One." Historians say that back in the old days Gahanna had a rivalry with an adjacent village, called Bridgeport. Bridgeport was settled in 1853 by Jesse Baughman, who was also a former Franklin County Commissioner. Later, the two villages made peace and merged into one municipality. When they merged, they adopted the name Gahanna as there was already another village in Ohio with the name Bridgeport.
Today, notable places in Gahanna include the Columbus Academy, Friendship Park, Creekside Park, Sunpoint Park, Woodside Green Park, Big Walnut Trail, Hannah Park, Gahanna Golf Course, Gahanna Commercial Center and Cherry Bottoms Garden.
Eastland Heating & Cooling is Your Local HVAC Specialist in Gahanna, OH
At Eastland Heating & Cooling, we send out our technicians fully equipped with all sorts of up-to-date HVAC equipment. We carry a wide selection of furnace filters, HEPA filters, A/C filters, coils, refrigerants, and more. We keep up with the latest modern technology in thermostats, including smart thermostats and programmable thermostats, which are growing in popularity as upgrades because they pay for themselves quickly. We can repair AC fans and A/C compressors, as well as recharge refrigerant levels, which should only be done by a professional. We also service gas furnaces, electric furnaces, heat pumps and every other type of heating system. We also have a vast selection of Indoor Air Quality products, such as Whole-Home Humidifiers, Air Purifiers, and more.
So, if you're a Gahanna, OH area homeowner asking yourself "why is my A/C not blowing cold air?" or "why is my furnace not blowing?" or "why is my house so humid?" or any other question related to an HVAC system, we have the answers and we would be happy to come out and help you out. If you reside in the Central Ohio region and need help with home comfort or air quality, we would be more than happy to provide you with any of our premium, residential HVAC services at an affordable price. Need emergency Heating or Cooling services? Is your furnace not warming your home? Give us a call at (614) 861-5203. Or, you can schedule an appointment online now by clicking here! Trust Eastland Heating & Cooling to provide you with a Five Star Experience today!
Eastland Heating & Cooling Customer Reviews