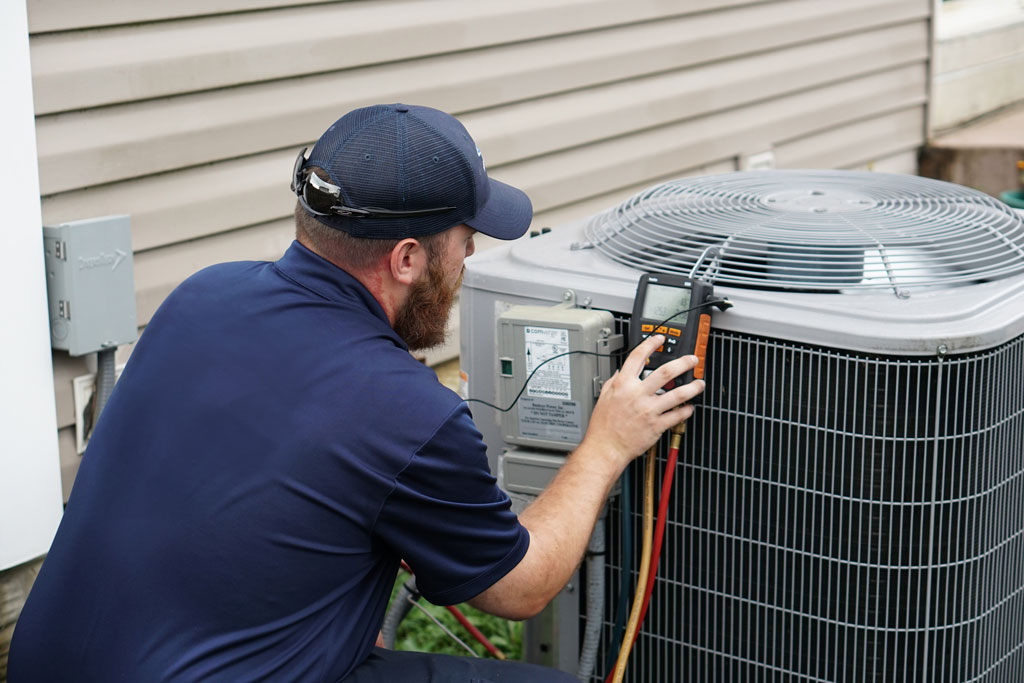 Residential Heat Pump Maintenance Services in Groveport, OH
One of the biggest benefits of owning a heat pump, as a dual heating and cooling system used year round, is that you generally only need one visit from an HVAC technician each year to stay current with the recommended maintenance. Otherwise, if you own a furnace and A/C, it is strongly suggested you have each system inspected and serviced each year.
With minimal maintenance comes minimal cost. At Eastland Heating & Cooling, our Heat Pump Tune-Up deal is one we strongly suggest you take advantage of today! This offer is subject to change at any time and these prices won't last forever! Keep your heat pump operating at it's best.
Schedule a Heat Pump Tune-Up + Check Out Today!
Our HVAC technicians will inspect your system from top to bottom, to catch little issues before they become big ones. That will save you time, money, and above all, stress! As part of our Heat Pump Tune-Up + Check Out, we identify parts that are close to wearing out or on their last leg; we'll test for carbon monoxide and refrigerant leaks; and we'll check all the electronics, wiring components, and switches for proper function.
We'll identify any safety and code violations; clean up and tighten and loose or dirty electrical connections, and calibrate the system's controls to improve efficiency. We'll measure the temperature and air volume being output from your system; test for the presence of carbon monoxide that could be escaping from it; and ensure proper and adequate unobstructed ventilation is installed. Finally, we'll discuss any issues with you, and provide a written quote and recommendations for any repairs.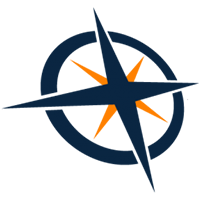 $69 Heat Pump Tune-Up + Check Out
Save $30 | Regular $99
4 Benefits of Heat Pump Maintenance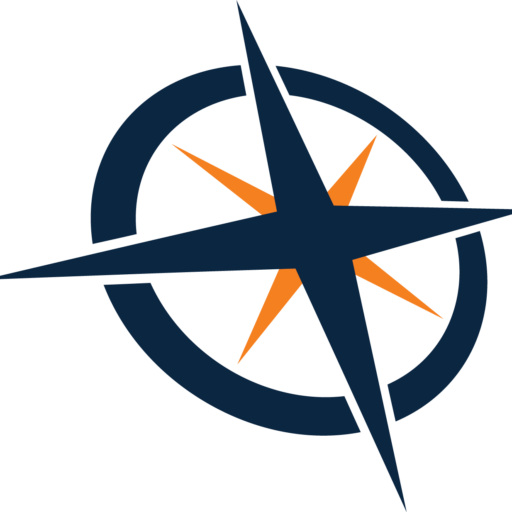 Longer Lifespan
Heat pumps that receive proper maintenance last longer than unmaintained units. Wear and tear might occur as it works continuously in the long cold months. Leaving the issue unfixed can reduce your unit's service life—and even put your comfort and safety in danger. Regular maintenance is designed to monitor and fix all your unit's vital parts, preventing the possibility of expensive repairs and early replacement. Learn more about our 12-Month Service Maintenance Agreement (SMA)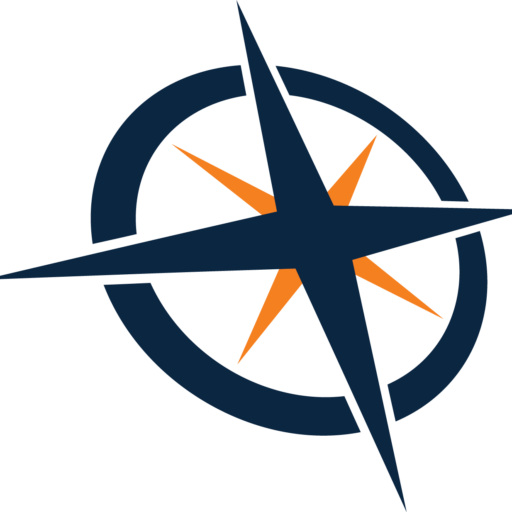 Keep Warranty Valid
Manufacturers typically offer a warranty for newly installed units. However, you need to look carefully since most contracts come with fine prints that imply only the qualified HVAC pros should service your team when it needs repair or maintenance. Doing so will keep your warranty valid. Ask your technician for more information.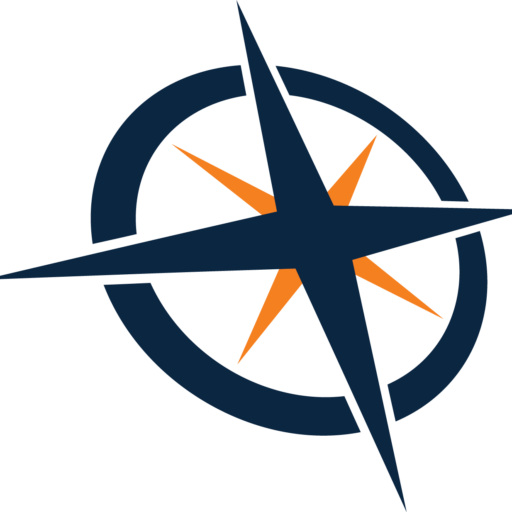 Improved Efficiency
Your heat pump can become less efficient and costly when it's in bad shape. It might exert extra effort just to meet the comfort requirement of your home. Signing up for maintenance service with your local contractor in Columbus, OH, can solve this problem. Routine maintenance ensures high-efficient performance and keeps your monthly utility bill low.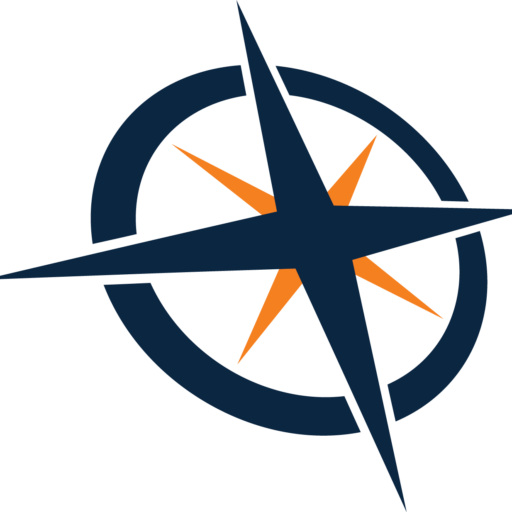 Enhanced Comfort and Health

Your heat pump's performance can affect your comfort and health. Without regular maintenance, it can put you and your family's safety at high risk. Your unit can emit poisonous gas when it cracks. Fire hazards can also happen due to a short circuit. With regular maintenance, all these problems are addressed earlier, leaving you with a more comfortable and safer living environment.

We're Your Local Comfortmaker® Dealer in Central Ohio
When you choose HVAC equipment from a manufacturer like Comfortmaker®, you end up with enhanced dependability and innovation in home comfort. Eastland Heating & Cooling is proud to offer Central Ohio homeowners the latest in engineering and technology from this fine maker of comfort systems. We encourage you to explore our line of Comfortmaker® products. Get a free online estimate on installation today! Call Eastland Heating & Cooling for more information at (614) 861-5203.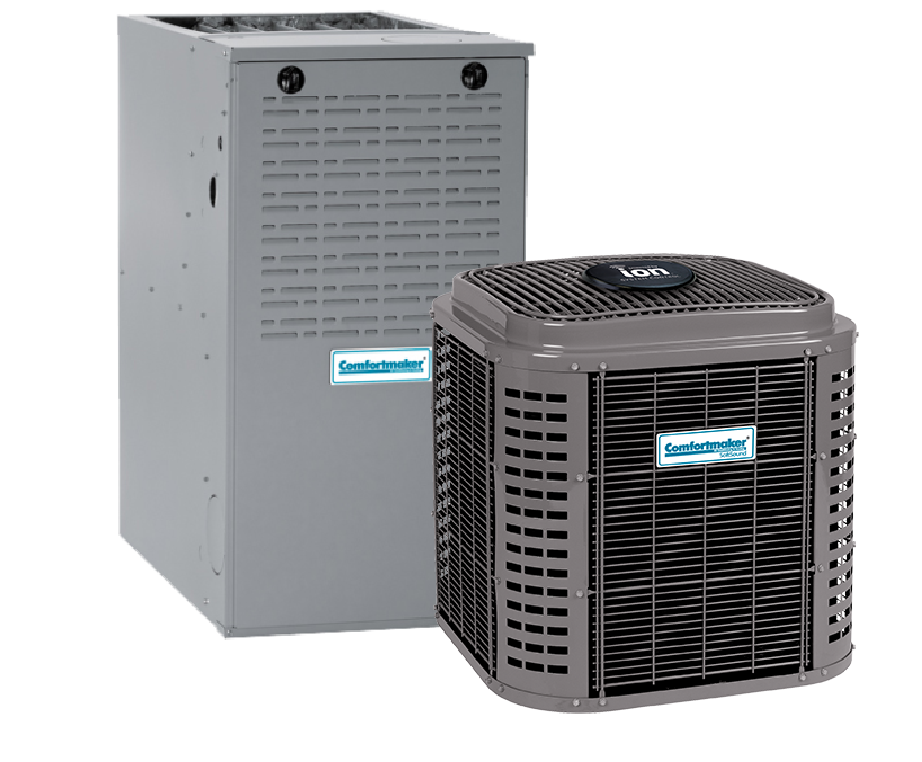 Trust The
Eastland Heating & Cooling

Way

Proud Member of the Five Star Family
Eastland Heating & Cooling is part of Five Star Home Services a large network of HVAC contractors in Ohio.

Customer Satisfaction Guarantee
Our job's not finished until each of our customers are 100% satisfied with our services.

Emergency Availability
We have technicians available 24/7 for emergency repairs each day of the year, including weekends and holidays.