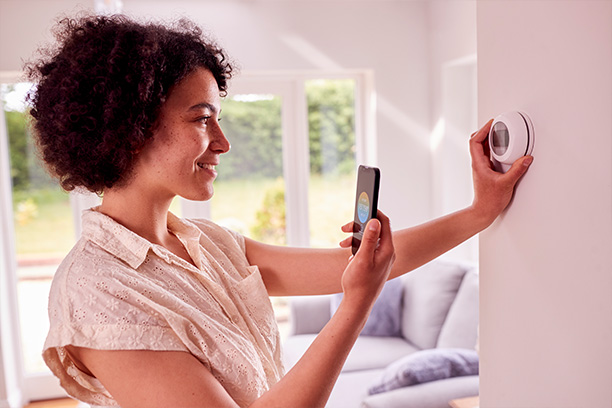 Thermostat Services in Eastland, OH
The HVAC industry is always making improvements. With all the breakthroughs in technology, modern smart thermostat's and Wi-Fi Thermostats have made tremendous strides, no different than any other technology available on the market. Smart thermostats are amazing investments that pay for the small cost of installation quickly. Upgrading to one of our smart HVAC devices is an affordable solution to a lot of inconveniences and inefficiencies.
They save you money and help improve your indoor air quality tremendously. In addition to now saving you money on your heating and cooling costs, our smart thermostats we at Eastland Heating & Cooling offer at discounted rates help homeowners monitor their home's indoor air quality and automate tedious things you would normally have to do manually over and over again. This saves you time and money. Our thermostats are also extremely smart-home friendly; they are user friendly and very tech-savvy. Smart thermostats are also easy to install very quickly; they reduce home heating and cooling costs and help consumers monitor and control their ventilation, overall air purity as well as their relative humidity. If any of this sounds interesting to you, give us a call so we can get your home upgraded today!
What is a Smart Thermostat?
Smart thermostats are exactly what they sound like. These affordable user-friendly thermostats can be used in all types of home automation systems. They are responsible for controlling your home's heating, ventilation, and air conditioning in addition to helping with indoor air quality. Smart thermostats perform similar functions as a Programmable thermostat but better as they enable the user to control the temperature of their home throughout the day using a schedule, and make changes remotely via smartphone. Not only that, they also contain additional features, like home sensors and WiFi connectivity, that improve upon the issues homeowners had with programmable thermostats. Smart thermostats are similar to wifi thermostats, which are both connected to the Internet.
They enable homeowners to adjust heating settings from other internet-connected devices in addition to smartphones, such as laptops or tablets. This enables homeowners to manage and control the thermostat remotely anywhere in the world. This ease of use is vital for ensuring energy savings. New studies have demonstrated that households with programmable thermostats actually have higher energy consumption rates overall compared to those with simple thermostats because residents program them incorrectly or disable them completely. Therefore, we suggest upgrading to our low cost options such as our Honeywell (T6, T10), Ecobee, Google Nest, or Carrier Infinity.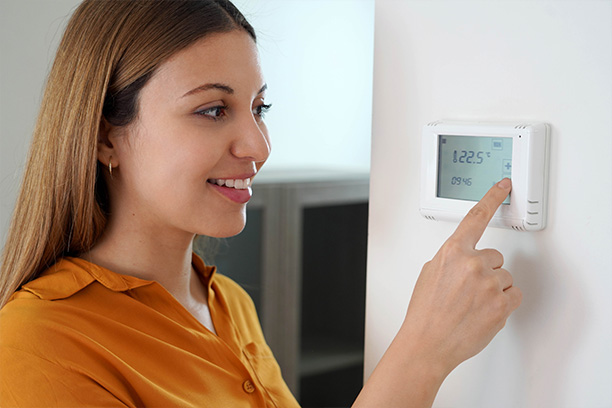 Wi-Fi Thermostat + Installation Deal
You can save money and make your life a lot easier using a smart thermostat. Smart thermostats are increasing in popularity. In fact, many homeowners say it cuts their home heating and cooling costs in half! Smart thermostats enable homeowners to create automatic and programmable temperature settings based on their daily schedules and needs in addition to the changing weather conditions. Eastland Heating & Cooling offers the best deals on smart thermostats. 
Professional installation 

 

Includes the device itself, installation, initial set-up, and the instructions on usage from a trained professional including how to pre-program your thermostat

 

Wi-Fi enabled thermostat enables remote access from your smartphone, tablet or computer from anywhere in the world at any time

 

And more!

 
The Real Deal: Reduce your home's heating and cooling costs by getting a smart thermostat from the experts at Eastland Heating & Cooling. You won't regret it. A lot of families are in and out of their homes continuously or gone for the weekend for trips. Smart thermostats enable you to schedule everyday heating and cooling needs and have a vacation schedule as well. Your life is already busy. Let us help simplify things and save you money while keeping your home the perfect temperature without all the hassle!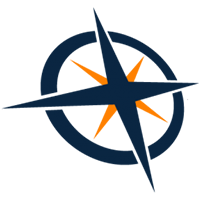 $299 WiFi Thermostat + Installation
Save $100 | Regular $399
Benefits of Thermostat Upgrade
In most residences, heating and cooling take up about half of the overall energy consumption. With this in mind, the makers of these modern smart home devices have developed smart thermostats that offer better temperature control and easier automation over a home's climate, air quality and temperature — control that saves homeowners a lot of money on heating and cooling costs during the summer and during the winter. 
Having said that, a smart thermostat's Wi-Fi connection allows a lot more than mere temperature automation. There is a long list of benefits for having one of these affordable and smart home devices installed in your home. Eastland Heating & Cooling's home comfort experts list several smart thermostat benefits below: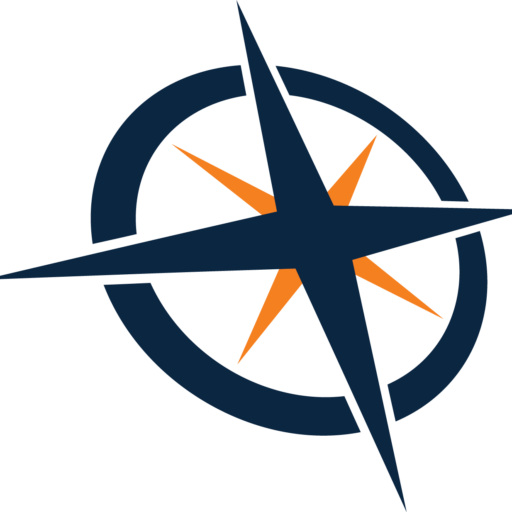 Keep an eye on your home
Smart thermostat serve as a window into the home while the homeowner is away. Homeowners can check their companion apps while they are away from their homes to monitor the heat while it's running (and at what temperature). This is great if you own a second home. Smart thermostats are a great way to confirm the place is running smoothly while you're away as well.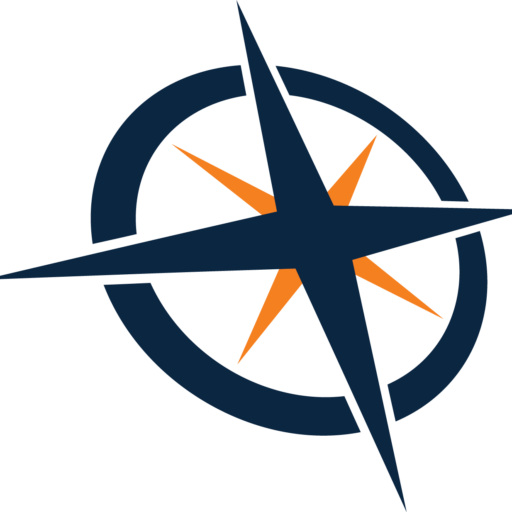 Avoid human error
Smart thermostats learn the preferences and schedules of the people inside the home, making it easier to be energy efficient by allowing the thermostat to handle the adjustments to the home's temperature whenever they decide to leave. If you've ever left your air conditioner or furnace running throughout the day while you were away, you'll appreciate the value of a smart thermostat such as our Nest Learning Thermostat, which can detect whenever you're gone and turn the heat off.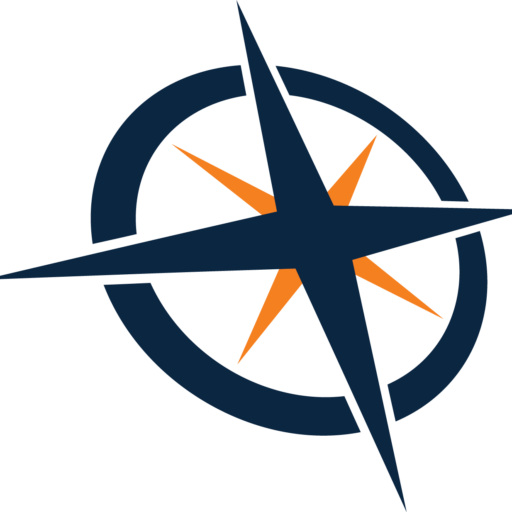 Save and track energy
One of the biggest advantages of having a smart thermostat is the money savings available on home heating and air conditioning. Smart thermostats nudge homeowners towards energy-saving settings in a wide variety of ways. Depending on your preferences, letting the smart thermostat manage your home's climate automatically saves homeowners all sorts of money. 
If you want to know how much your heat ran last month, a report can let you know. It can also tell you how much energy you used compared to other users, and reward you for using energy-efficient settings.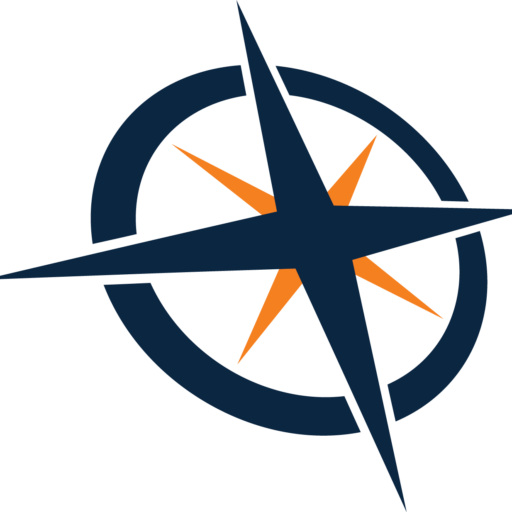 Manage temperature remotely and program with ease
No matter where you're at or what time it is — if you have your mobile device in your hand, you have control over your thermostat! Thanks to their modern designs, user-friendly screens and highly-rated companion apps, our top–rated smart thermostats are all very easy to use and program. If you've ever struggled with a programmable thermostat, no worries! You will absolutely love this new generation of tech savvy thermostats. 
What Temperature Should I Set My Thermostat?

During the wintertime
Sometimes it takes a bit of trial and error to find that "sweet spot" temperature in a home during the wintertime, regardless of whether you are more interested in comfort or money savings. A general rule of thumb for an energy-saving setting during the winter is to set the thermostat at 68° F. For additional comfort, you might take it up one or two degrees at a time slowly. 

Money saving settings
According to the U.S. Department of Energy, a homeowner can save up to 10 percent on heating and cooling costs every year by setting the thermostat back 7 to 10 degrees from the normal level for a mere eight hours a day. With this in mind, at nighttime when you're sleeping and/or during the day while you're away at work or school, save yourself some money and make the necessary adjustments. Remember, a smart thermostat can automate this and make it a lot easier.

During the summertime
In any case, nothing beats the relief of a cool air inside a nice humidity-controlled home during those especially hot days of summer here in Central Ohio. To find your happy zone, try setting your air conditioner's thermostat at 78° F for a good mixture of comfort and energy conservation. From there you can adjust it as necessary to find that perfect temperature zone. 

Other times of the year
While a programmable thermostat that can automatically adjust the temperature for comfort when you are home or awake, a smart thermostat is an even better investment. Some of these models of smart thermostats will also "learn" your patterns and automatically adjust to help maintain both comfort and energy savings. Plus, Wi-Fi® thermostats give you even more flexibility with comfort control from your smartphone, laptop or tablet. 

Are smart thermostats better than programmable thermostats?
Most smart thermostats go above and beyond what programmable thermostats are able to do. They are much more intuitive and "smart." They regulate your indoor heating and air conditioning around the clock throughout the year. Smart thermostats also learn from a family's behavior very quickly; they follow the temperature adjustments homeowners make and start making those changes on their own to assist you.
What do I need to know about smart thermostats?
Smart thermostats use sensors to control the home's heating and air conditioning systems. Working in conjunction with the HVAC system to optimize home comfort and energy savings, smart thermostats pay for themselves. Anyone with a smartphone can use their smart thermostat anywhere. In fact, you will have the ability to control your home's temperature, even when you are away from home, by connecting to WiFi and using the free app that comes with the thermostat.
How long do smart thermostats last?
The newest smart thermostats we at Eastland Heating & Cooling sell and install, such as our new Ecobee and Nest), are made to last a long time. This varies according to factors such as their production, usage, brand, and settings. All that being said, most experts agree that the average life expectancy for a smart thermostat is at least around ten years and probably much more. As long there isn't any damage, your smart thermostat will last much longer than that.